Having an issue or concern? Just take a breath, relax, and be assured that we will resolve it!
iFreeiCloud.co.uk is based in London, UK. Our team speak formal, fluent English and handle every email with much effort. It can be anything from not knowing what a section of your IMEI Check means, all the way to a no-questions-asked refund (as per our policy). We know better than most that you can't rely on many iCloud businesses for a happy resolution, but we're confident we'll provide the highest quality of support, for every customer. Just remember, you don't have to panic :)
Please read through our Frequently Asked Questions below to see if your queries can be answered quickly. If you still have questions, please email us at [email protected]!
How do you accept payment?
PayPal.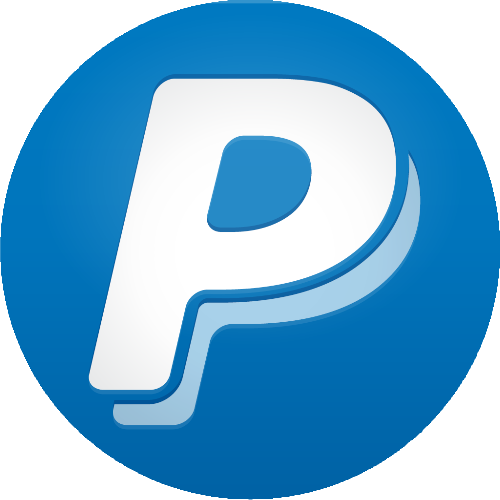 We accept deposits of $5 – $20 via PayPal (or up to $50 for resellers).
Funds can be added by clicking here!
I'm a reseller/unlocker/bulk user. Can I get better prices?
Yes!
Our Version 6 service tools are equipped with a reseller mode, which will adjusts prices accordingly for resellers and tell you the discount you are entitled to.
This will not be a big difference, since we only offer small value services, but if you are truly are bulk user, then it will make a difference for you.
Why aren't you active on social media?
Preservation of services and quality clients.
We are not looking for quantity or sales maximisation. Instead, we prefer for our clients to find out about us themselves, through forums, web searches and others. This works out like an automated filtering system, so we know that new customers who make their first deposit on our site, are already confident about what we do, what we've done, and our approach to business.
We refrain from posting about our projects, as it tends to lead to the underlying exploits getting patched/blocked quite quickly. So although we've always been working to improve the experience for our customers, we are quiet about sharing them to our spectators/followers. We also have a large number of property theft instances, where other developers can't help but stealing our work :)
How do I place an order?
V6 Checkers available here.
To place an order, you simply have to login to the site and select the service you want from our menu bar. Our services are now at a stage where they are completely automated, and many of our services can be ordered and completed from the same page in just a few seconds.
How do I know I can trust you?
It's just $5…
Let's be real… we accept deposits as little as $5… what masterful escape could we do with your money :)
Rather than writing a lot to gain your trust, instead we only ask that you were referred by a friend or someone you know.
Please note that we do not unlock/remove iCloud (Activation Lock) on our website.
How do I check my balance or add funds?
On the Client Area page, you can see your balance (within the Add Funds button), as well as links to view your Order History, Deposit Funds and Edit Your Account Details.
How do you use the IMEI Checkers?
Make sure you're signed in to your account. You can login or register here.
Select the IMEI Check service you'd like to use.
When our friendly UI has loaded, simply enter your IMEI and hit [Enter] or click "CHECK"
The IMEI Checker will provide the result on the same page within 1 – 10 seconds when complete, and will also email you the result.
I get an error using ConvertMyInfo. What does it mean?
ConvertMyInfo is a free project used simply to convert your Apple ID Info into a neat and easy-to-read format. We continue to add support for more and more suppliers with different formats of info. Some formats are very difficult to support because they contain very minimal data for our algorithm to parse, and so sometimes you may get an error if there a slight defect in the info, or a bug in our algorithm. Below are all the error codes you can get, and what they mean:
Error 500: Apple ID Info Not Recognised
Error 501: IMEI/SN and/or UDID was not detected
Error 502: Unauthorised attempt to port the tool onto another site :)
Error 503: Full name not provided or confirmed
Error 504: First Name could not be confirmed
Error 505: DSID could not be detected
Error 506: Missing Info or No Spaces
Error 507: Country code was not found, or invalid
Error 508: Unknown Error (please inform admin and include the info)
Error 509: Bad format of ID Info
Please do inform us when you get an error if you are sure it is exactly the same as what you received from your seller. We obviously need to see the info to be able to fix the issue, so if you are not comfortable sharing it, then there is no need to inform us.
iFreeiCloud.co.uk is a trading name of Webanite Ltd, a company registered in England and Wales. Registered number: 11656717. Registered office: International House, 64 Nile Street, London, N1 7SR, United Kingdom.