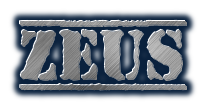 Zeus has an incredible processing capacity of ~500 devices per minute!
That's over 95% faster than processing checks sequentially!

Zeus checks our server stability before processing, to prevent poor results!
Minimum stability of 95%, or your money back!

Zeus offers a selection of the most essential checks, that are critical to any business handling any phones, tablets or other devices. And it comes right from the official databases!

Zeus doesn't just show your results on the UI, but it also emails you them!
A CSV and JSON file can be downloaded from the tool or email, to ease your analysis.

Version 1.6 (29 Dec 2017)
© iFreeiCloud.co.uk | Contact Us